About Audi Boulder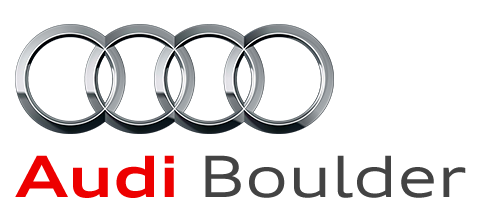 Audi Boulder is an Audi Dealership located in Boulder, Colorado. The entire team at Audi Boulder is committed to providing exceptional customer service, and building lasting relationships with our clients. We believe in providing an experience that transcends the traditional process or buying or servicing your vehicle. We invite you to visit Audi Boulder and experience the difference that a commitment to customer service can make.


---
Audi Magna Society Winner

For the second consecutive year, Audi Boulder has been named to the exclusive Audi Magna Society. This distinction is awarded to a limited number of Audi dealers that achieve exceptional performance. To earn Magna Society recognition, dealers must demonstrate an exceptional level of customer service as well as strong business performance.
---
Committed to Our Community
At Audi Boulder we believe in a lot more than just selling and servicing vehicles. We are committed to enhancing the lives of the members of the community in which we live and work. Through strategic community partnerships and outreach efforts, Audi Boulder fulfills our mission to build lasting relationships within the Boulder community.

---
Not Your Average Dealership
We believe that our long term business success depends on the relationships we build. In addition to our commitment to world class customer service, we believe that some of our most important relationships are the ones we build with out community partners. Our community partners are organizations that share the values of Audi Boulder.
---
2014 & 2015 Women's Choice Award Winner

Audi Boulder is proud to have been named a Top Dealership for Customer Service by WomenCertified© for 2014 and 2015.
This is a product of Audi Boulder's commitment to customer service and delivering exceptional consumer experiences. We recognize the influence and importance of the female consumer and it is an honor to receive this award. We are proud of our commitment to delivering exceptional customer service to all of our valued customers.
---
History
In the fall of 2013, what was then Stammler Audi was acquired by Kuni Automotive. With this acquisition came much more than just a new name. Audi Boulder increased both new and pre-owned inventory, as well as expanding hours for both parts and service. We have added a fleet of more than 20 courtesy vehicles extended to our service customers.
Though new ownership has brought many changes, we have not lost focus on the importance of being a partner in our local community. At this location for more than 40 years, Audi Boulder has doubled-down on our commitment to our local Boulder community. Forging partnerships with local organizations, charities, and causes, Audi Boulder recognizes the importance of the social responsibility we bare as members of our community.
---
About Kuni Automotive
Audi Boulder is a proud member of the Kuni Automotive family of dealerships. Kuni Automotive currently operates 15 luxury dealerships in four western states with over 1250 employees. Our company has grown and thrived over the years, thanks to an unwavering focus on our guests and associates, savvy product alignment, insightful location development, meaningful community involvement, lots of hard work and just a little bit of good fortune.
Our story began in 1970, when Wayne Kuni took the risk of a lifetime. After working 15 years as the Investment Manager for Motors Holding, a division of General Motors, Wayne left to open Kuni Cadillac in Beaverton, Oregon. Over the next 35 years, through a series of well-planned acquisitions, Wayne Kuni leveraged that one dealership into a successful holding company with nine locations in four different states.